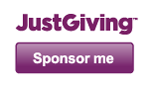 Firstly, thank you so very, very much to those who have donated to my
Alcohol-free January fundraising efforts
for Cancer Research.
Taking the tree down tonight
without
sherry was a difficult task, but I did it, and feel justly proud, as if I had run a half-marathon or abseiled down a building.
Our Christmas tree comes down at the last possible moment, based mainly on how droopy it becomes; we're never in a rush to bid it goodbye. Don't give me any of that nonsense about bad luck -
I am pretty sure that this does not appear in the Bible:
For God so loved the world that he gave his only Son, that whoever believes in him should not perish but have eternal life: unless they leave their tinsel up too long, in which case they are on their own.
The 'bad luck after Twelfth Night' thing comes from a long-gone belief that evergreens were full of tree spirits which you brought inside to keep safe for the winter, but had to push out the door again in case you jinxed the arrival of Spring. There was also a fear that the spirits would eventually get a bit lairy and wreck your house. If anyone talks to you about bad luck, just ask them: "Are you afraid of the tree spirits?" Of course they're not. And then they look at you as if you're the mad one.
Besides, the Magi haven't even got to the stable yet. Here they are, braving the grubby marks on the wall and the dust on the skirting board to make their way to our very own nativity scene, nicknamed Nativity in Vegas. The stable is a repurposed lollipop-stick house; the figures are tiny Christmas decorations with the strings cut off. I am perfectly content with the inconsistencies in scale.
We don't usually manage a King Cake; Littlest's birthday takes priority at this time of year. Our Christmas is sandwiched between my birthday and hers, and feels all the more special for it - neither of us can sanction the idea of a birthday without a Christmas tree. Though I usually make my own cakes, the week ran away with me this time and we ended up in Morrisons buying this beastie. (I don't mind, actually - I do have an occasional guilty love for mass-produced plastic icing. Don't tell Littlest, but I have an almost overwhelming urge to bite the head off that fairy.)
I've saved that '8' candle now for four years, the age gap between the two Lattes.
What am I going to do with it now? It's been lit for a combined total of about 30 seconds.


So, onward to Epiphany. I shall be trying to play this tonight on my birthday mandolin. (And failing.)